Highly secure, indoor business storage spaces in a variety of sizes – ideal for archiving and storing equipment.
It may be that you sell products online and you need somewhere to hold your stock, or that you have secure documents you wish to safely archive. You might even be a tradesperson who needs a safe space for your equipment. Whatever the reason, our indoor crates, outdoor steel containers and easily accessible self-storage units cater to all commercial storage requirements.
All you need, when you need it
Protect your business assets in more ways than one
We're here to make your life easier. All our crates and containers are highly secure and sturdy to protect your items as much as possible. We have purpose-built lifts and trolleys to help you move any larger items.
Our indoor crates are a popular solution for businesses looking to safely store or archive important documentation or items. All crates are safely contained in our large, security-monitored warehouse and can be accessed any time by appointment. Those that require more space may choose to use more than one crate.
Outdoor containers are ideal for many business customers who want to readily access their commercial storage and load/unload items into their own vehicle directly. This is particularly handy for heavy items such as tools and machinery. They're highly secure, monitored 24/7 and are damp-free.
To give you peace of mind we offer a range of insurances to suit all businesses. We offer great flexibility to suit every business, with different payment options, no contracts, and no notice periods. Storing with Spire Removals is as simple as it sounds.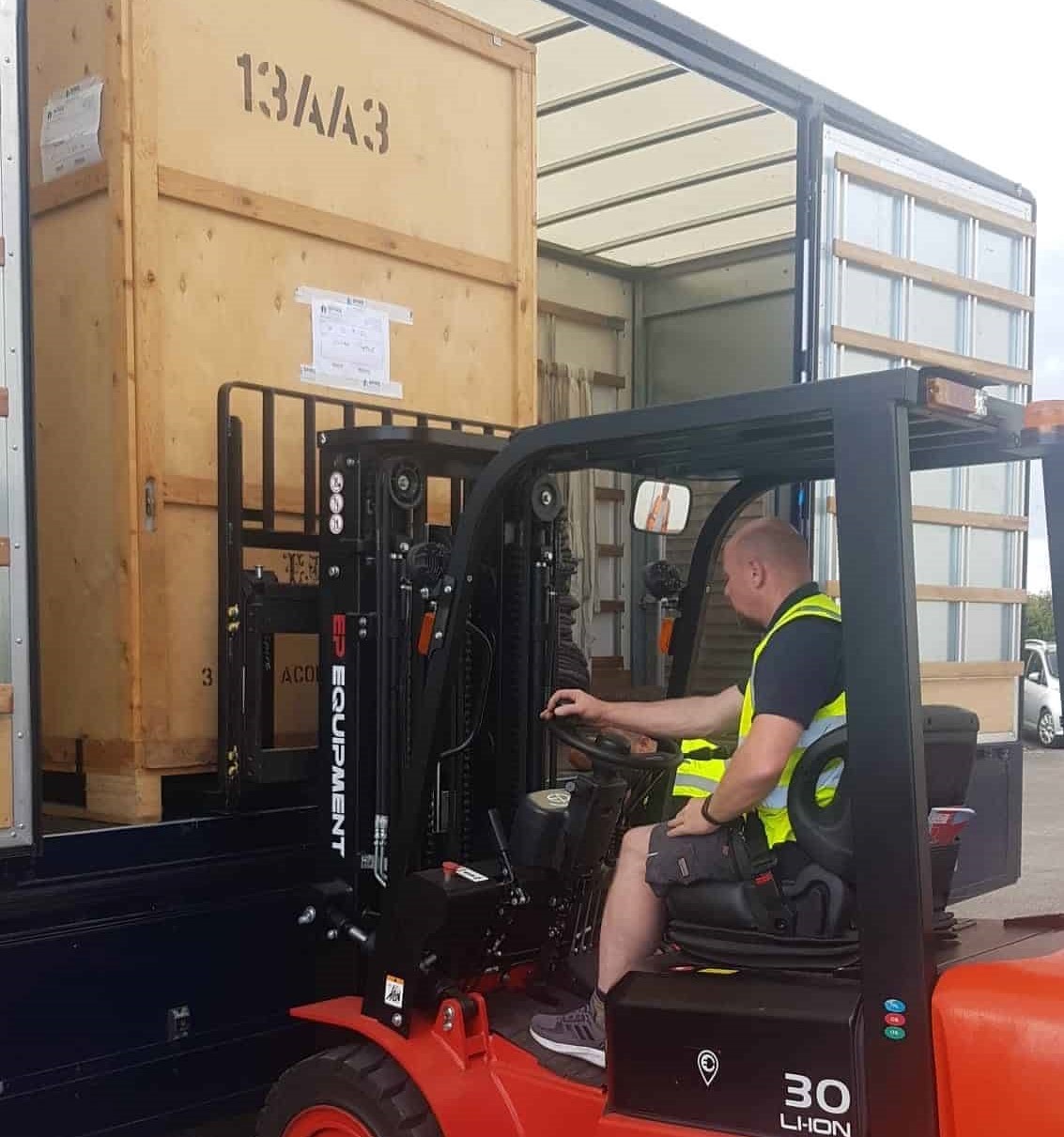 Highly secure storage facilities
Our commercial storage spaces are monitored with 24/7 CCTV. Our friendly and knowledgeable team will be available to help during office hours. We can also provide padlocks and keys to protect your business assets.
Our expert team are here to help
We cater for a huge range of requirements to suit every budget. Our storage experts will be able to recommend the ideal solution for your commercial storage needs. Contact us today for a quote.
Convenience and flexibility
Spire Removals provide various options for flexible and secure business storage, ranging from indoor crates, outdoor containers, and accessible self storage. Our pallet trucks and trolleys are free to use to help put your equipment, files, or office furniture away.
Short-term & long-term storage
Choose how long you would like to store your business assets, whether it is for short or long-term use. Our flexible solution allows you to pay weekly or monthly and with no notice period, you can retrieve your items at any point.
Safe & protected
You can be confident that your business assets will be secure with Spire Removals. Our storage crates and self-access units are safely indoors, and the outdoor containers are protected by steel. All storage is closely monitored with 24/7 security surveillance.
Commercial removals & packing services
If your business is looking to relocate, we offer comprehensive office relocation, packing and storage services. Whether you need your equipment transported, files stored, or the entire business premises packed and moved, we are here to help.
Customer Reviews
"Amazing value for money for a high class service,. I couldn't have asked for anything more, and so considerate. I cannot rate them highly enough!"

Debbie Jamed
Average Google Rating     
"Such a great company to deal with from the first point of call to the removal men. Polite, professional and efficient."

Alexandra Bowers
Average Google Rating     
"The team of 3 were polite, friendly, professional, quick, careful and efficient and treated your possessions with complete care and respect. In addition the office staff were incredibly organised and made sure all the logistics were correct and handled properly. Perfect service and would 100% use again."

Andy Knowles
Average Google Rating     
Competitively priced
Start storing with Spire Removals
Our prices are fair, reasonable and competitive. They're also bespoke to you. Speak to us today about your business storage requirements and we'll give a free, no-obligation quote.