Relocate to Europe with ease and efficiency – relocate with Spire Removals.
Over the years, we've helped many people and families move their treasured household belongings to their new home in Europe. It is this experience that has enabled us to perfect our process and offer the most seamless European removals service out there.
When it comes to European removals, we know what we're doing. Our streamlined approach means we methodically plan every move in advance, helping to prevent any unforeseen challenges arising. This includes supplying all the correct customs documentation, an accurate and clear load inventory, and making sure our vehicles adhere to EU road laws.
All legal. No loopholes
Everything we do is done by the book
We do everything legally and above board to ensure we experience no difficulty whatsoever when crossing borders. The more efficient this process is, the faster we can get your belongings safely to your new home in Europe.
All our vehicles run legally; we adhere to maximum weight limits, driving hours and road laws. We always provide the correct documentation, supply digital inventory lists and number boxes to avoid any hold-up at customs. We also take out the right insurance for your belongings so that you're always covered.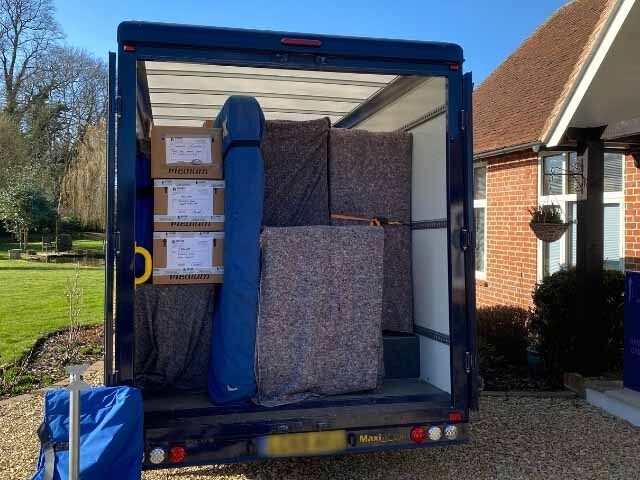 Trustworthy, reliable service
Your belongings are safe with us
When you move with Spire Removals, it is Spire Removals who has sole possession of your belongings. We do everything ourselves and do not use any external haulage companies. Once loaded on to our state-of-the-art vehicles, your possessions will not be disturbed until they reach your new home in Europe. Our drivers will always stay in gated hotels overnight where there are secure compounds for our vehicles and security cameras. This means your possessions are covered by our insurance at all times.
Discover the Spire Removals experience with an example of a removal from Wiltshire to Linz, Austria.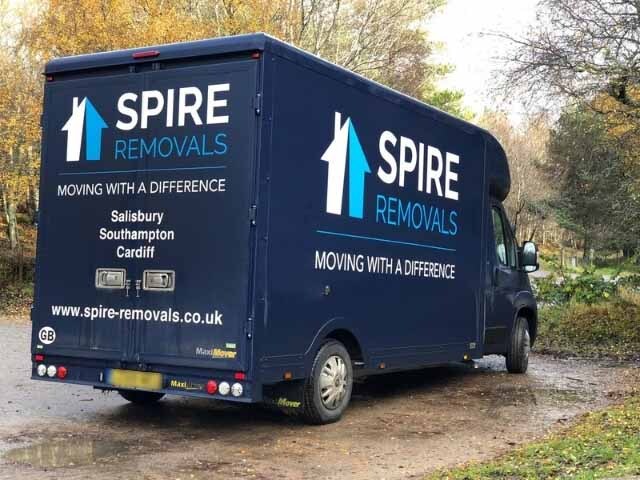 Customer Reviews
"I had three removal companies complete a quote for my move to Southern Ireland. I chose Spire Removals. I was more than happy with the arrangements they held on to my furniture for an extra two days giving me the chance to visit family en route, before delivering it to my property in Ireland. The whole operation was an easy, friendly transaction. Ross was brilliant when it came to the completion date, we had just 5 working days notice and he managed to meet the dates right up to arriving in Ireland on time at the property. I couldn't have asked for more. Without question, I would highly recommend Spire Removals. They were polite and professional made the move so much easier for me."

Debbie Groom
Average Google Rating     
"Moving house is so stressful. These guys did an amazing job for us and took so much of that stress away. Utterly professional, extremely hard-working and very high standards of work. We particularly appreciated the positive attitude and good humour that every team member we came into contact with displayed."

Geoff Brown
Average Google Rating     
"They were courteous, friendly, professional, punctual, helpful and efficient! I have moved quite a few times and Spire Removals were by far the best I have ever had."

Jenny Lewys
Average Google Rating     
Honest and accurate quotes
All our quotes are fair and bespoke
When you contact us about moving to Europe, you'll speak directly with a member of our dedicated customer service who'll arrange a site viewing with you. By meeting you at your home, we can gauge the size of your move and offer you the most accurate quotation. We never base a quote on volume alone. This helps to save you time and energy, and even avoid any unexpected charges.
Bespoke and honest quotes
Our quotes are unique because every item is unique
We take everything into consideration when we quote; the correct protection and equipment required to move your item safely and securely; the insurance required to protect your item; the destination and length of travel required; the level of our involvement in moving your item. That's why we will never quote before speaking with you first. Contact us today for an honest and accurate quote.