Self storage solutions
Maybe you have excess stock that you need to keep somewhere safe and secure, or perhaps the time has come to archive old documents. Or, if you have equipment that you use to do your job, you might like the idea of storing it somewhere out of the way, but still easily accessible whenever you need it.
So, if you think storage could be a good option for you and your business, check out the types of business storage you can choose between.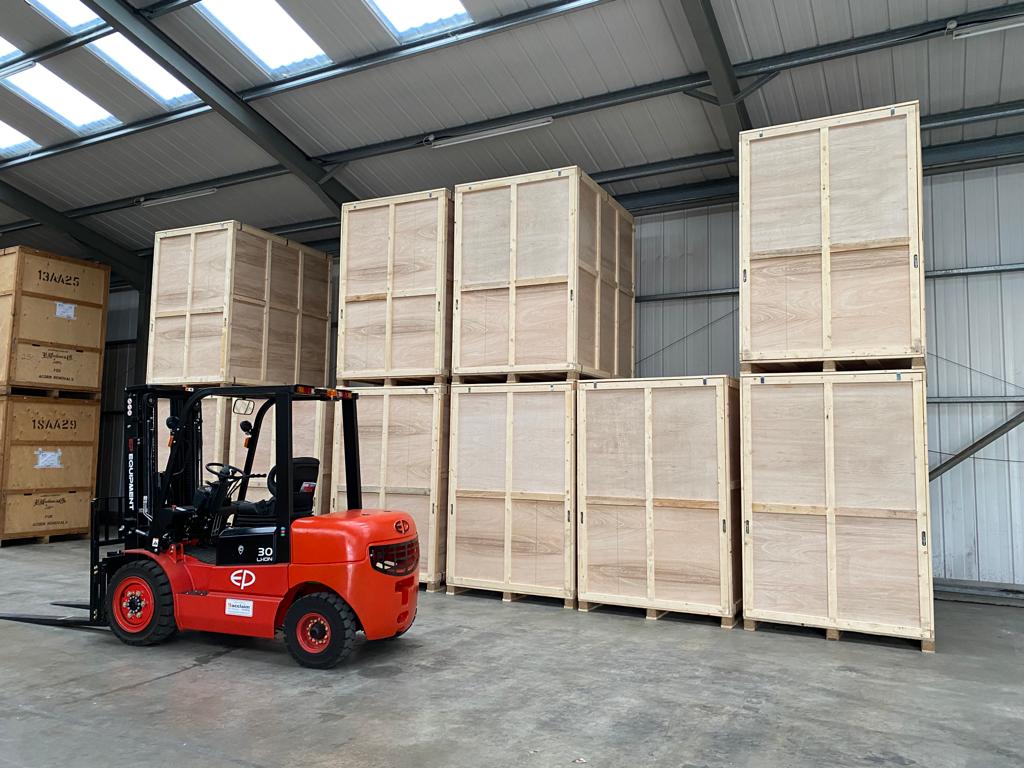 Indoor crates
For people who want to store or archive important business documents, or other assets, on a long-term basis, indoor crates are a fantastic option. Your items will stay safe, dry and secure inside a large, secure warehouse. Indoor crates are usually 7ft by 5ft, but you have the option of using more than one if you need extra room.
Using indoor crates as storage means your items can be kept out of sight and out of mind. But they don't have to be – you can make an appointment at any time to check on them, and swap things around if you want to. But if you'd rather just forget about them and focus on running your business, that's fine too. We will keep your things safe for as long as needed.
Outdoor containers
If you want the freedom to access your items as and when you want, without having to book an appointment, consider outdoor containers. These come in various sizes from 10sqft all the way up to 200sqft, so they're ideal whether you need to store a little or a lot.
And they may be outside but there's no need to worry – these containers are highly secure, being under 24-hour surveillance, and they are damp-free too, so everything will stay dry.
Short or long-term storage
If you want to store items or assets for weeks rather than months – perhaps because you're relocating the business, or having a clear-out – you're probably looking for short-term storage. But if you have stock or commercial equipment you want to store for a few months, or indefinitely, long-term storage is for you.
But you don't need to decide upfront how long you want to book storage for – you can pay weekly or monthly, and remove your things whenever you want, with no notice period. That's the kind of flexibility that makes running a business that bit easier.