First Steps
The family were relocating from Wiltshire to Linz, Austria for business reasons. We began the process by producing a quote and conveying a day-by-day schedule of what we would move and the timings.
The Move
The Spire Removals team packed every single item in the family home and completely inventoried all belongings to ensure that no item was lost in transit. This provided the family with peace of mind that all their items would be at their new house and created a stress-free environment. The packing day included using bubble wrap, packing paper and secure packing to protect each and every item that left the house.
We moved everything into our vans and drove for two days to get to Linz, Austria at exactly the proposed time in the planning stage. Our biggest challenges were that we were unable to speak German (the most widely spoken language in Austria) and the new home was right in the middle of the city centre which would cause difficulty in terms of access. To overcome this issue, Spire Removals found an English speaker to help us obtain a permit to be able to drive on the pedestrian-only road that led up to the new house.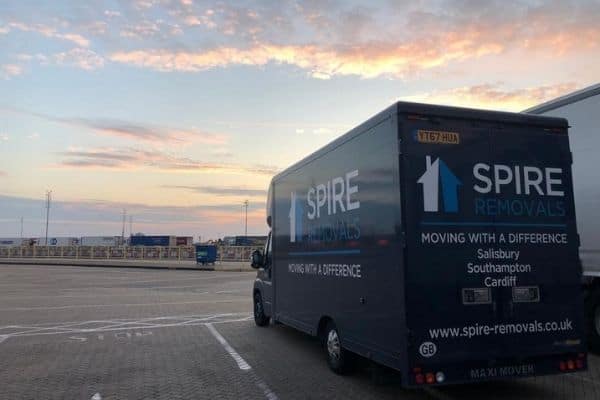 Last Steps
Once everything had arrived safely at the home, we went through every single item on the inventory and checked them off as we unpacked it all. The family were incredibly pleased that all their possessions had got to them on time, safely and undamaged. Even though Spire Removals may not have prior experience in a specific country, we always fulfil our promises and will go the extra mile to ensure that your move is hassle-free and straightforward.
Start planning your move today.
We offer a range of comprehensive removal and packing services tailored specifically to your needs. For storage solutions, choose from self-storage, containers and crates for all your storage needs. Our removals and storage quotes vary with every client and cover all aspects of the move. From 'all inclusive' to a straightforward self-packing and pick-up arrangement, we've got you covered. Get in touch today to find out more about our bespoke removals, storage and packing packages.